Drum & Barrel Dispensing Cradle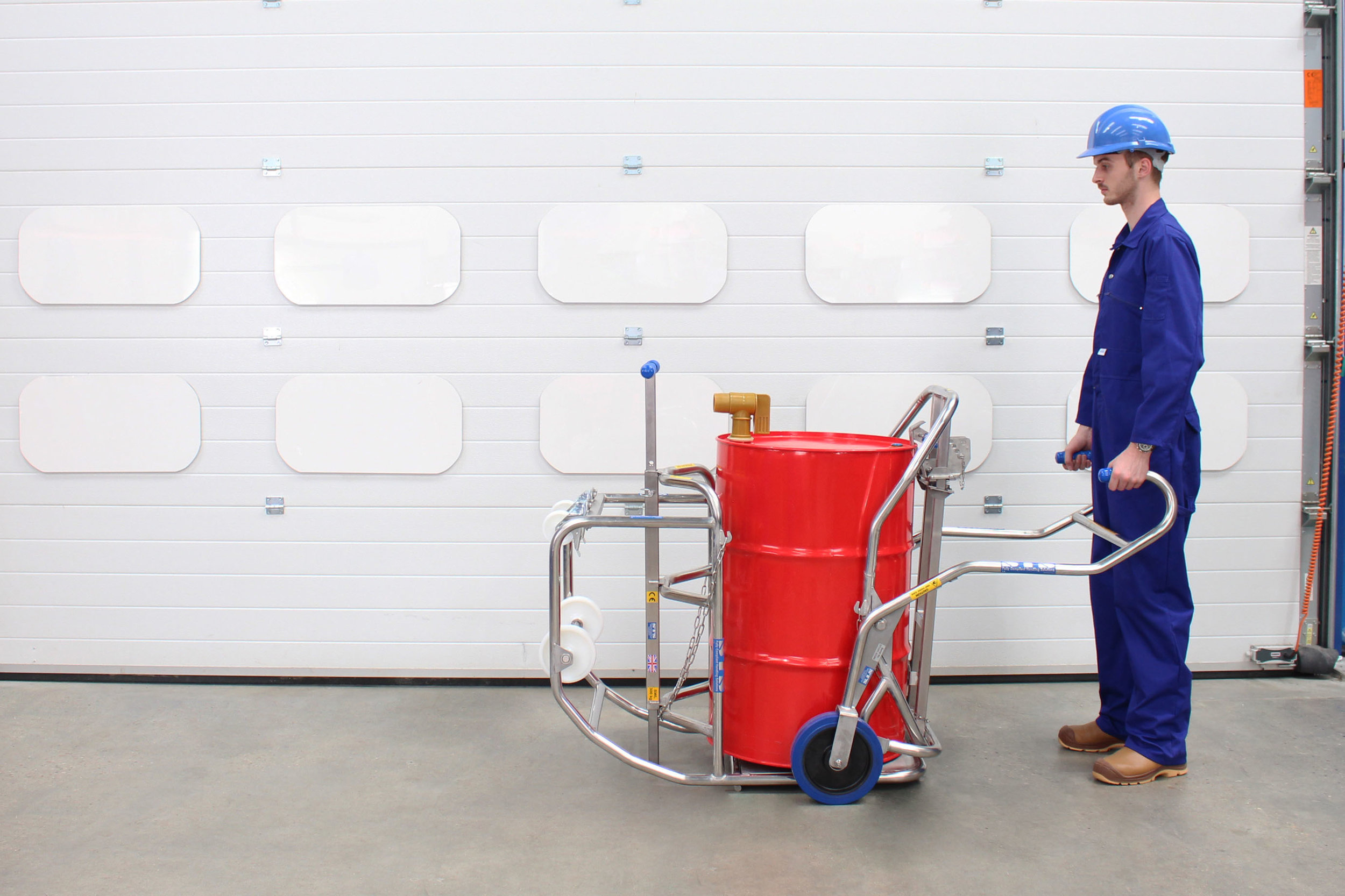 The drum & barrel cradles offer a safe effortless way to turn 55 gallon drums (200 litre) and barrels from the vertical to the horizontal. The DCR01 Dispensing Cradle is ideal for decanting 55 gallon drums and barrels; braked castors and handle storage in the base prevents the cradle from tipping.
The drum or barrel is loaded onto the footplate using either the DTC01 or drum lifter unit or forklift truck. The drum cradle requires an operator input of less than 55 pounds (25 kilos). The unique geometry of these cradles is what makes them easy to use. They are not like any cradle you have used before.


Technical Specifications
maximum SWL 661 Pounds;

overall Width 23.6 Inches;

overall Length 34.3 Inches;

maximum Input Force 55 Pounds;

dispensing Height 13.8 Inches;
Our Drum Dispensing Cradle is suitable for handling 200-litre straight-sided drums. The geometry of the cradle means that you should only handle 200-litre drums with this product. For more information on compatible drum types, see the drum suitability document by clicking the button below.